Southwest Survey was formed on October 29, 1970 by Richard Kraft in order to efficiently complete the enormous Paw Paw Lake Sewer Project. The company completed the sewer project and many other municipal, government, residential, and commercial surveys in Berrien, Van Buren, Kalamazoo, Cass, and Allegan counties. 
Although the company's original operations began in Watervliet, Berrien County, Michigan, Southwest Survey moved to Paw Paw, Michigan in 1978 and has continued to serve Van Buren county ever since.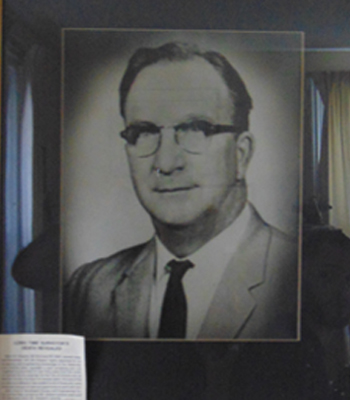 The corporate stock was purchased by John C. Hunt in 1977. Serving as an instrument-man from 1963 to 1965, two years with the U.S. Army from 1965 to 1967, survey party chief from 1967 to 1970, manager from 1970 to 1978, and owner/president from 1978 to the present, John Hunt, P.S., was involved in all aspects of his company. Under Hunt's direction, Southwest Survey has served over 25,000 clients with projects ranging from residential survey work to commercial engineering consulting.  
After nearly five decades in the business, John Hunt, president and owner of Southwest Survey & Engineering Co., Paw Paw, sold his business to David Gariepy, P.S. Gariepy is a former surveyor with a Portage firm, where he spent 17 years. He began at the business in March of 2013. Prior to this, David worked for the Forest Service as a survey tech in Idaho and the Upper Peninsula of Michigan from 1988 to 1994. He graduated from Ferris State in 1995 and started at Ingresoll Watson Mcmachen  in May of 1995, where he worked until December of 2011. He now is owner of Southwest Survey & Engineering, LLC, along with his dedicated employee Jim Boynton who is a long time surveyor in the Van Buren County and Kalamazoo area.  
Throughout our company's history, Southwest Survey has been dedicated to exceptional service. We have served the Van Buren county for nearly 40 years to provide the best ATLA, land, and flood surveys as well as legal description of land. We understand the needs of the community and have worked hard to earn our clients' trust. Southwest Survey is committed to honesty in all aspects of business. From following through on our promises, to active communication between our staff and our customers, Southwest Survey is devoted to providing honest, affordable service to our clients.  
Southwest Survey is a BBB accredited business with an A+ rating, and we continue our standard of excellence in every project we are involved in. Southwest Survey is a proud member of several organizations including:
The Business Networking Company (BNI)

The Michigan Society of Professional Surveying (MSPS)

The National Society of Professional Surveying (NSPS)

The Greater Paw Paw Business Network

The Paw Paw Chamber of Commerce
Southwest Survey has worked diligently to ensure that our philosophy of honest, dedicated service is felt throughout the entire Van Buren region.